Earlier in section "Customer page" we described that it is possible to see calls list for a definite customer. You can also see common calls list of all customers.
To see common calls list you need to open section System > Customers > Communications and go to section "Calls":
This calls list contains all the necessary information on manager (full name, additional number), on customer (full name, order number, telephone number) and parameters of the call itself (date-time, call type, duration, result, call record).
In the "Phone" filter field you can search by partial occurrence. Pay attention, value should not start with the country code.
Binding to customer and order allows you to open quickly the information on customer and his orders.
You can hear the call record by pressing "play" button directly from the list.
You can apply different fields or edit field structure in the filter.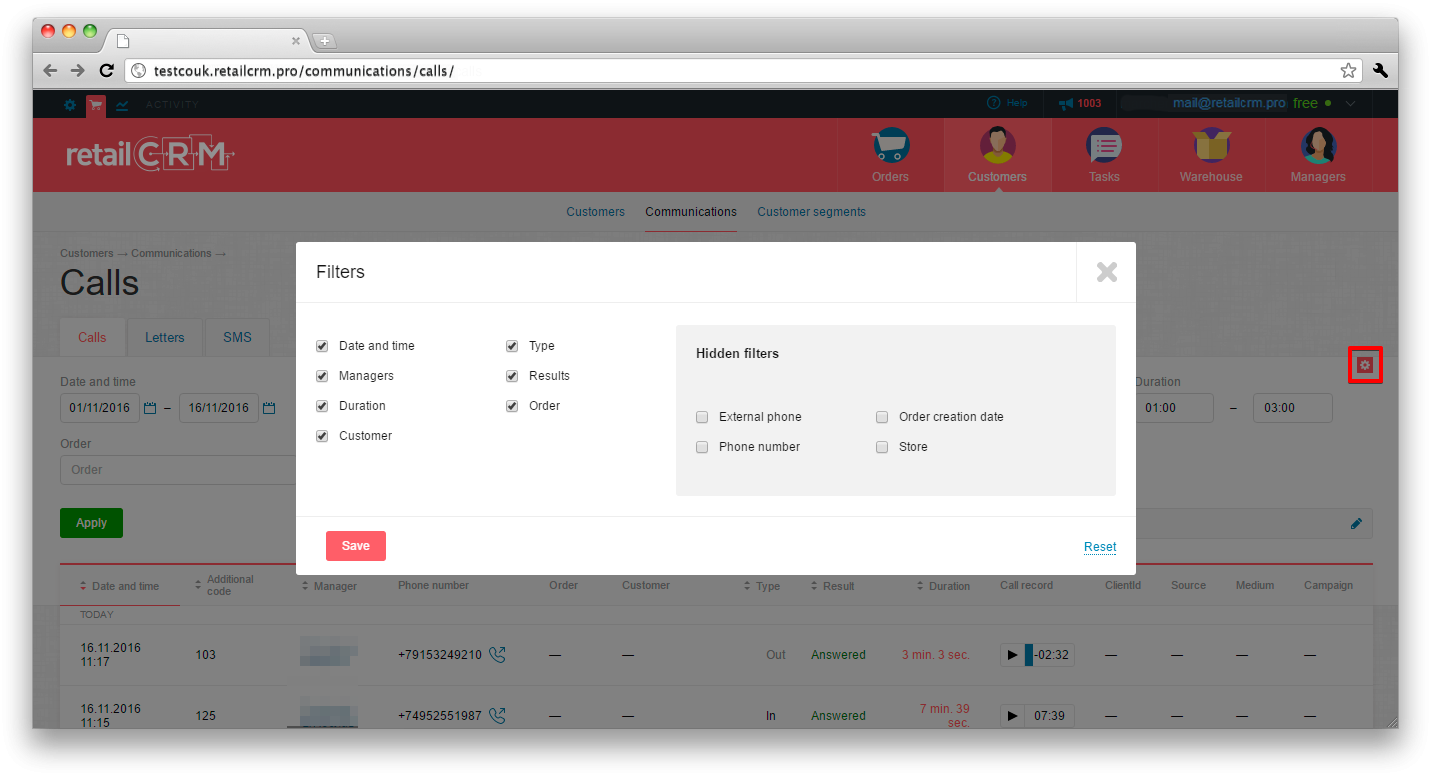 There are also filters by store and external number.
You can change field structure and order in the table with calls.
In the end of the list the total amount of calls, their average and total duration are shown regarding to filters: