Modules available for integration are in the Marketplace section.
This section is located in Administration > Integration.
In each of the sections: "Telephony", "Warehouse system", "Cash desks" and "Calltracking" the integration is possible only with one of the available modules simultaneously.
After enabling, a yellow lamp is displayed on the module icon as a sign of activation.
Note: the yellow lamp does not mean that the module was set up correctly.
Paid modules
There are both free of charge and paid modules in the Marketplace.
Under the icon of the paid module is displayed its cost per month.
Important! Every time you enable the module, its cost will be debited from the balance no matter how much time has passed since the last deactivation.
The cost is also displayed inside the enabled module, as well as the date of the next charge.
When clicking the module icon, in case if the module is not enabled yet, you will see a pop-up window with the main information.
The following things are displayed in the pop-up window: description, links to instructions, technical support and developer's site, as well as the cost and the time for using the module free of charge.
When the period for using the module free of charge has expired, money to continue the work will be debited automatically from the balance.
Please note that if the free period has expired and there is not enough money on the balance, the module will be frozen.
Information on debiting for the paid modules is displayed in the personal account of the system.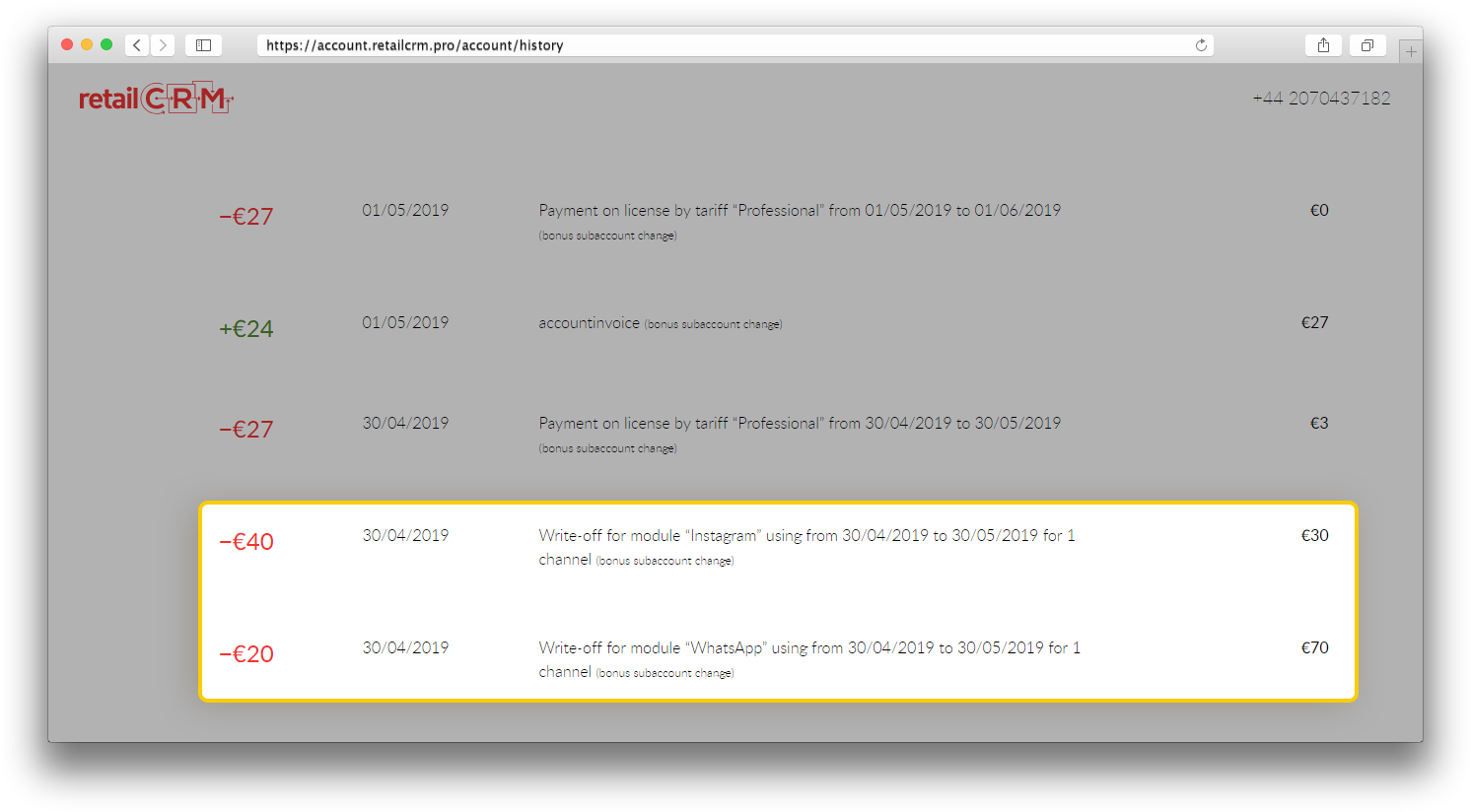 After you have paid the module, the next charge will be in a month. Two days prior to the next debiting the owner of the system receives an Email notification.